Our Beginnings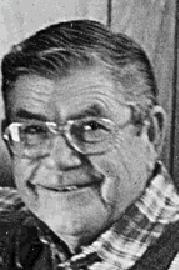 Gorman Co., Inc. was organized in 1963 by Gerald W. Gorman, During his previous 18 years in the industry, he developed extensive experience withing the hydraulic packing manufacturing field working with all types of mechanical seal equipment and technology. Mr. Gorman secured several patents for his innovative, ground-breaking designs. From its inception, GCI brought together a team with over six decades of experience in the elevating field.
Now, in the middle of our 5th decade of operations, Gorman Co., Inc. currently operates with Hal W. Gorman serving as President. Through Hal's 40 years of experience with the hydraulic vertical transportation industry, he has secured several patents, including the leading edge "G+" sealing material. He organized an oil analysis process to provide mechanics with industry specific testing and strategies. His daughter, Josephine E. Gorman, serves GCI as Sr. Vice President. VP of Sales Michael Johnson has further developed the oil analysis process and fully developed the cutting-edge, industry-specific filtration system offered through GCI. Gorman Co., Inc. is proud to be a family owned US manufacturing company, working with businesses world-wide.
Seals & Packing Design & Manufacturing
For any seal or packing design, Gorman Co., Inc. has complete tooling facilities to make the dies and presses to mold the products, giving the manufacturer a turn-key job from design to delivery in a range of sizes up to 45" in diameter. Gorman Co., Inc. is proud to be a manufacturer of quality sealing devices. We are pleased to serve many customers all across the United States of America and Canada, as well as from many other international locations as well. Gorman Co., Inc. seals are now being supplied to Original Equipment Manufacturers in the following fields: Hydraulic Freight and Passenger Elevators, Material Handling Equipment (ex. forklifts), Refuse Handling Equipment, Hydraulic Boring Machines, Trenching Machines, Earth Moving Equipment, Automotive, Hydraulic Cylinder Manufacturers, and Motorcycles (ex. fork seals).
Seals for Original Equipment Mfgs.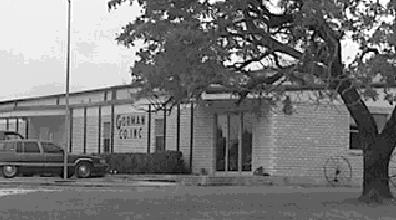 The company was organized to furnish Original Equipment Manufacturers in all phases of hydraulic industry. Gorman Pressure Balanced Seals were developed and patented in the late sixties to provide a multiple lip floating seal molded in one unit for a more efficient seal than the V or chevron type packing. For a Multiple Lip Seal to accomplish this, the following developments took place:
The seal groove had to be at least .030" longer than the seal itself for a completely non-adjustable seal.
The lips – both I.D. and O.D. – required molded interference.
Molded diagonal ribs inside the seal to provide internal spring action requiring no gland pressure for both static and dynamic sealing.
Advantages of P-B Seals
Pressure Balanced Seals have the following advantages as the name implies: The hydraulic forced are controlled in the seal cavity by metering enough fluid pressure to the internal part of the seal, to counter-balance the hydraulic forces crushing on the seal itself. This provides low breakaway friction and eliminates seal extrusion on normal clearance between back-up and cylinder rod or piston and cylinder.
Break-away Friction Is Less
This seal passes the laboratory and proving ground test of a major automobile manufacturer. In comparing the Pressure Balanced Seals with a conventional O-ring seal, the breakaway friction is less. At 2000 p.s.i., the O-ring had approximately 28 lbs. break-away friction and the Gorman Pressure Balanced Seal had 18 lbs. of break-away friction. The fore-going design features molded into the highest quality materials available result in Gorman Pressure Balanced Seals giving maximum service and long life. As we continue our commitment to quality and friendly service, we now offer a new G+ sealing material for hydraulic packing, offering longer life and improved control of low speed vibration.